Octavius is a beautiful plantation retreat set amidst low lying mountainous terrain, lush vegetation and incredible vistas. It is a hidden treasure in Dooars promising to give you the most exotic and innovative way to enjoy nature.
Octavius Tea & Industries Ltd., founded in 1898, was a sister concern of Octavius Steel and Co. Ltd. It was a proprietary business headed by a young Walter Duncan descending from a farming family from Glasgow. The profits of the steel business were invested to form this establishment, in erstwhile British India. The easy trade environment on the Indian shores lured Walter Duncan to set up tea trading companies to cultivate the 'honey brew' of the Darjeeling slopes tea, across Dooars, Cachar & Sylhet.
When India attained freedom, the tea estates of Octavius were acquired by an Indian trading company, still working under their original British brand name. Later, in the late 90's it changed hands and is now headed by one of India's leading tea trading and exporting firms. Octavius now owns two main tea estates, Nya sylee tea Estate in Nagrakata and Sylee tea estate in Dam dim.
Today, this family carries almost a century of tea knowledge in their inheritance, and we at Octavius are glad to be able to invite you to experience this legacy. The whole tea experience being very educational and involving inspired us to open our own tea estate for tourists who would be interested in knowing about how a tea leaf makes it to their tea cup.
The initial idea took about a year to materialize once we did the
complete restoration of the main bungalow of Nya Sylee tea estate. This bungalow has been a home to generations of planters. Our aim was to restore it to its original grandeur.  
In 2016 The Main Director's Bungalow in Nya Sylee Tea estate was
lovingly restored, whilst retaining the style of a colonial planter's bungalow. The estate is spread across 775.52 hectares and the area under plantation is 460.70 hectares. The director's bungalows are in the midst of this plantation and is a Heritage Bungalow of the British era. The view of the tea gardens from the bungalow is mesmerizing.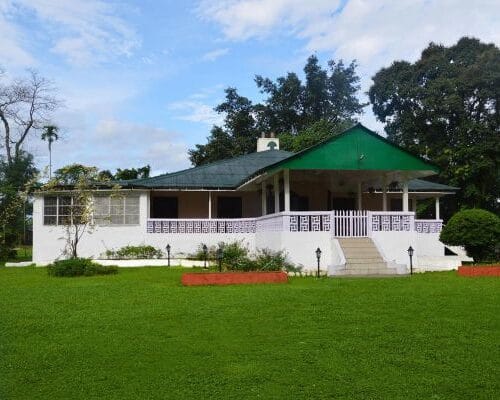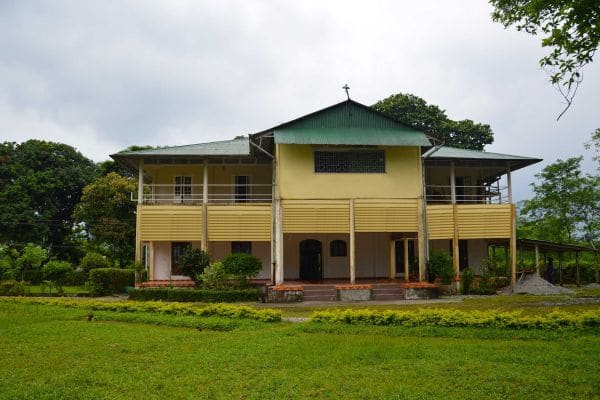 In 2017 we restored the other Director's Bungalow in Sylee Tea estate. This bungalow is at a fabulous location and the view of the mountains and the tea estate from the bungalow is breathtaking. It is a now a century old well-preserved two storeyed colonial structure with antique furniture and old Burma teak flooring. The small balconies just outside each of these large windows are perfect for enjoying the magnificent views all around.
These antique bungalows had been converted to a tea resort with much passion, Thoughtfulness and commitment ensuring that heritage has been retained and history has been kept alive. 
However, to keep to our conventional requirements and desired comforts, the bungalows had been renovated with modern amenities.
The Octavius Tea Retreat built on the theme of Tea Plantation Life to reflect the true spirit of Dooars.