THE BEST OF THE TEAS TO BE ENJOYED
A close interaction with nature and heritage
India's tea plantations beckon nature lovers and tea cravers alike. The experience is about the unending hill slopes shrouded with the green carpet of tea bushes, the idyllic chirping of the melodious birds, the zesty flowing streams, the colonial comfort in the Director's bungalows and above all the best of the teas to be enjoyed. A retreat in tea gardens set amidst mountainous terrain, lush vegetation, and incredible vistas is perhaps the most exotic and innovative way to enjoy nature.
The tea estates have a reason to call you anytime in the year as every season has a unique experience and ambience, from the clear skies and New Year celebratory excitement in December/January, to the flowers and bird watching attractions of spring, from cozying up to a warm cup of tea and enjoying the romance of summer monsoon to exploring the great outdoors in autumn's sun-filled days, ideal for touring and trekking, or relaxing in the verandah.
The Octavius Tea Retreat built on the theme of Tea Plantation Life to reflect the true spirit of Dooars.

CLIMATE
The climate of Dooars plains is more or less similar to that of the remaining districts of North Bengal. But due to its proximity to the hills, it has a longer winter and heavy rainfall.

CSR
Octavius is committed to the concept of 'Responsible Tourism' through which it seeks to enhance the economic, social and environmental well-being of the host community, apart from incentivizing the retention and regeneration of their unique culture.

PACKAGES
On all levels of likeness, our All-Inclusive rates are of exceptional value. We would love to assist you in making a booking, organizing a special event or any aspect of your stay.
Distance & Time to Nya Sylee Tea Estate:
Distance & Time to Sylee Tea Estate: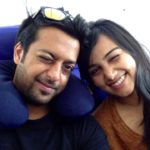 Really Enjoyed the tour of the garden and the factory was very interesting. The hospitality that was extended to us was very warm and we had a very comfortable stay. Thank You!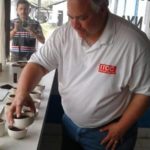 Thank you so much for letting us enjoy such a wonderful place. It is a piece of heaven in the jungle. Looking forward to returning.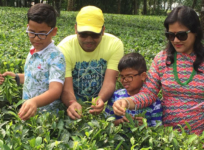 Very peaceful environment and atmosphere. Very good all round service and Mr. Patro was really helpful in all matters.
Very nice and comfortable stay. Facilities are quite good. Tea gardens are lush green and very enjoyable.
Praveen & Ranjana Luharia
Excellent property, excellent hospitality. Awesome food and services.
HAVE THE BEST TEA EXPERIENCE